NOWPayments has a special feature for those businesses which are interested in cryptocurrency payouts.
Mass Payments can work perfectly for casinos and betting, faucets, or e-gaming services, but generally, it works for any project dealing with payouts.
If your employees would love to get their salary in cryptocurrency – a cryptocurrency payroll is a solution.
If your partners want to get their affiliate rewards in cryptocurrency – NOWPayment is your choice.
If you need to send commissions to your freelancers – check out their feature for mass payments.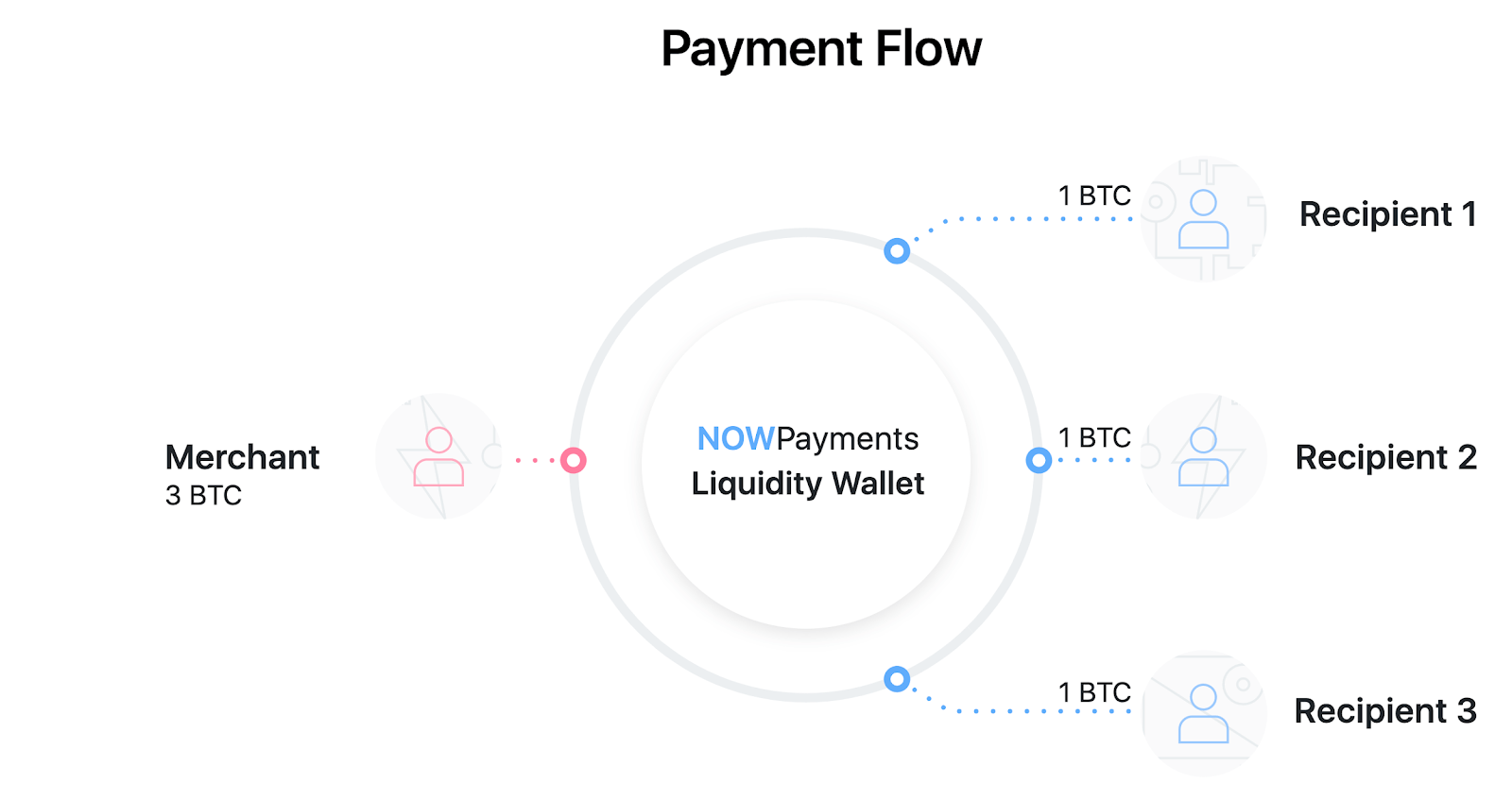 Of course, many people are concerned about the volatility of cryptocurrencies, and this is where stablecoins step into the game. Employees сan receive a salary in stable cryptocurrencies if they wish – the price of stablecoins is designed to be pegged to fiat currencies which are less volatile.
Explore Mass Payments Solution in cryptocurrency.
The payment process is easy. Basically, all you need is to follow those 3 steps:
Deposit your funds into your account.
Specify the addresses and the amounts of each payment.
NOWPayments sends the funds on your behalf straight away.
Why NOWPayments?
They have a transparent fee policy and offers the lowest fees on the cryptocurrency market. At the same time, the company supports 70+ cryptocurrencies, and the auto coin conversion processed by NOWPayments own tools makes the mass payment process smooth and safe.
Merchants deposit a currency of their choice, and the recipients get the payouts in a coin they prefer to deal with. Finally, there are no limits either on the assets, amounts, or a number of people – all users need to do is to provide the NOWPayments team with those details.
To enable the mass payment solution, feel free to contact partners@nowpayments.io.