We all expected a lot in Late 2021 from the cryptocurrency markets and Bitcoin even excited us with a new all-time high of almost 70k in early November, although it pulled back to almost 50% and currently trading at 35k.
It's very likely to see new trends from the cryptocurrency and let's discuss the upcoming Crypto Trends for 2022 
Gaming and the metaverse
Blockchain gaming came into its own in 2021. Axie Infinity (AXS) led the way as it pioneered the concept of play-to-earn games. This, combined with improved graphics and gameplay, created a surge in demand for crypto games. Play-to-earn games mean people can earn tokens in-game that they can swap on a cryptocurrency exchange for hard cash.
Lately, Websites like Decentraland and Sandbox Joined the Bandwagon too with their new concepts.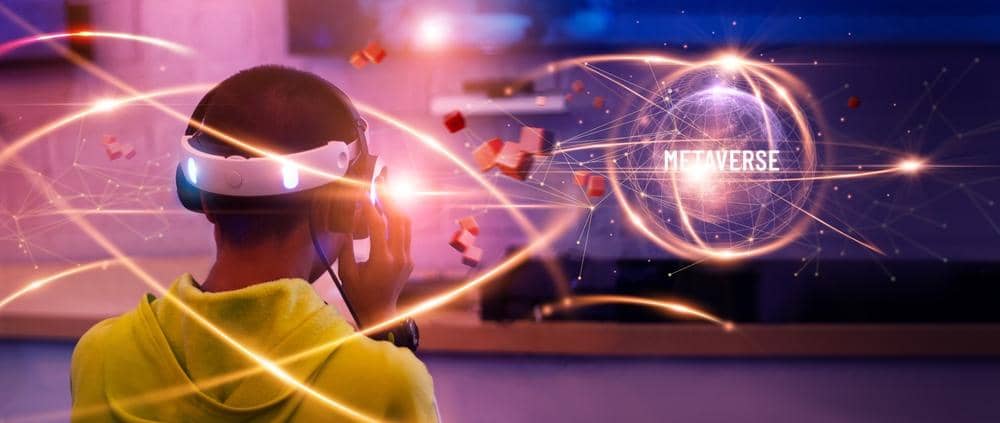 Facebook's decision to rebrand as Meta put virtual worlds into the spotlight, even though metaverses have been gaining steam for a while. It isn't yet clear what shape these virtual worlds will take — particularly whether they'll be decentralized, or whether corporations will dominate the space. But since cryptocurrencies are the most likely form of payment in the metaverse, we can expect crypto to be part of this evolution.
Web 3
Presently, Web 2.0 is powered by disruptive technologies such as mobile internet and social networks. Web 3 is the next generation of the internet — a decentralized space where people get rewarded for sharing their time, building communities, or posting messages. It's connected to the gaming and metaverses above but has wider implications.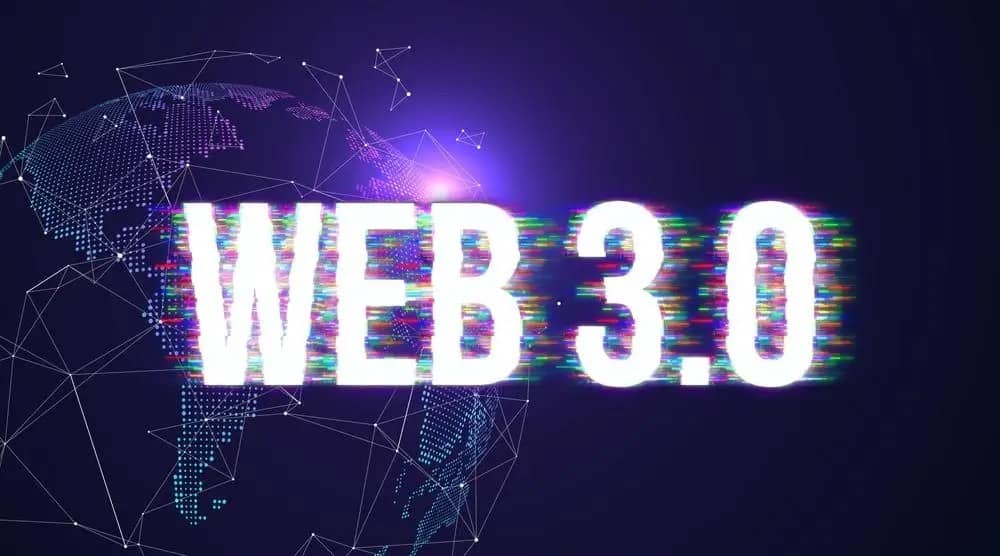 Existing companies are already looking for ways to stay relevant so we're unlikely to see the big players pushed out completely. But as an investor, everything related to Web 3 should be on your radar, as this is a key space to watch.
Mass adoption of NFTs
Currently NFT space at the moment on has approximately 350,000 active users, which is growing every second with so many blockchains opening their own NFT platforms.
Revix investment analyst Brett Hope Robertson says NFTs and the ecosystem around them are a key trend to watch in 2022.
"The NFT space is developing into areas that help many, from individual artists to companies and everything in between," he explained.
"It's an exciting development that has created a marketplace for digital properties, and we can see from the NFT volumes being traded that this is not a passing fad."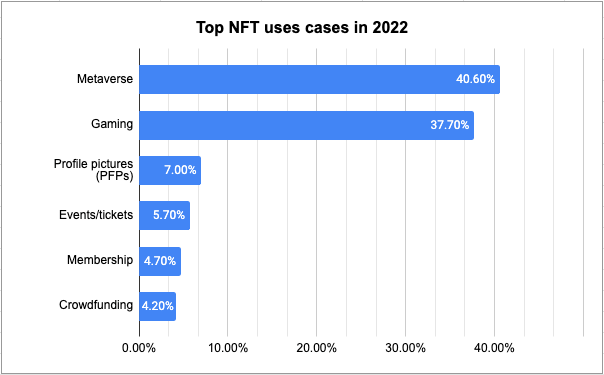 What's more, the Frankfurt School Blockchain Centre (FSBC) says the market for tokenized assets in Europe will grow to $1.5 trillion within the next three years.
Overall, NFT potential is huge, given that they can be used to transfer rights related to both virtual and physical property. Thus, we expect interest in how NFTs can be treated, held, and valued from traditional institutions like museums, funds, etc. But the application of NFTs goes far beyond this. For instance, selectively sharing pieces of our personal identity or leveraging NFTs as access tokens. Only time will tell.
DAO
Over the past couple of years, crypto fanatics have collectively poured over their money to gain maximized profits. Crypto technologies have grown exponentially over the past couple of decades to grab the attention of more crypto investors. The creation of DAO is also one such innovation that has helped several business entrepreneurs access cryptocurrencies and make crypto payments. Furthermore, market analysts and crypto critics believe that the year 2022 will bring forward the full potential of DAOs, as more individuals and businesses will collaborate with such organizations.
ALSO READ: What Is a Decentralized Autonomous Organization (DAO)?
DAO is supposed to become a primary mode or method that can enable businesses to access finance without actually relying on traditional financing and corporate rule-making. As crypto enthusiasts and early investors try to find various ways of inculcating cryptos in businesses, the association with more DAOs can definitely be expected.
Both social and media can fit quite efficiently in an entrepreneurs' model. Providing the customers with a common interest to discuss will eventually promote brand loyalty and increase customer engagement for a brand.
Ethereum 2.0
Ethereum is broken. Sure it's the most popular blockchain and I use it all the time but it will never reach true mass adoption if gas fees keep going up whenever the network gets busy – the network is literally throttling itself. Eth 2.0 is supposed to solve it and at the moment it's scheduled for June 2022, however it's already been delayed at least a couple of times so this date may still change.
It remains to be seen if it will be a typical 'buy the rumor, sell the news or if the price will continue to go up after the upgrade but the release of Eth 2.0 will definitely cause some price movements.
Cryptocurrency regulations
In 2021, there were a lot of significant regulations on cryptocurrencies, with China altogether banning all crypto-related activities and the U.S. authorities regulating certain aspects of the market. India also joined the space and wants regulations to be made regarding the trading of cryptocurrencies. Regulators have also begun scrutinizing the DeFi space. Analysts widely anticipate regulation to play a significant role in the crypto market.
Regulators are trying to exercise authority to reduce the high volatility of the crypto market. This would help mitigate the damages associated with massive sell-off. Moreover, the regulations would also minimize crypto usage for illegal businesses and keep an eye on crypto sharks.
Regulatory announcements might initially influence the price of the cryptocurrency in an already volatile market. Whether the prices go north or south because of the announcement, it's essential to consider that the volatility would be temporary. After all, changes take time to get adjusted to.
On the whole, regulation is a good thing for the industry. Reasonable regulation is a win for everyone as it gives more confidence to investors in cryptocurrency.
Hope you like our article on Crypto Trends for 2022, do leave us comments and suggestions below.
Disclaimer The content covered in this article is NOT to be considered investment advice. I'm NOT a financial adviser. These are only my own speculative opinions, ideas, and theories. Do NOT trade or invest based purely upon the information presented in this article.