The metaverse has been a hot topic of conversation recently, with Facebook and Microsoft both staking claims. But what is metaverse? And when will it get here?
What is the Metaverse?
The metaverse is an increasingly complex concept in the digital landscape, promising exceptional opportunities for billions of people. A complete definition of the metaverse is currently still being outlined by modern pioneers. However, most people refer to the "metaverse" as a new kind of internet experience, one built around a number of unique technologies.
Proponents believe that the metaverse will be used for a wide array of things, from socializing to events, gaming, shopping, and even work. The metaverse won't be one site or platform, but rather an array of online destinations that will support customizable avatars and assets that you can move from one virtual place to another.
The metaverse isn't fully in existence, but some platforms contain metaverse-like elements. Video games currently provide the closest metaverse experience on offer. Developers have pushed the boundaries of what a game is through hosting in-game events and creating virtual economies.
Although not required, cryptocurrencies can be a great fit for a metaverse. They allow for creating a digital economy with different types of utility tokens and virtual collectibles (NFTs). The metaverse would also benefit from the use of crypto wallets, such as Trust Wallet and MetaMask. Also, blockchain technology can provide transparent and reliable governance systems.
Blockchain, metaverse-like applications already exist and provide people with liveable incomes. Axie Infinity is one play-to-earn game that many users play to support their income. SecondLive and Decentraland are other examples of successfully mixing the blockchain world and virtual reality apps.
READ MORE: Exciting Crypto Trends for 2022
How does it work?
What are some examples of it?
Here's a look at what's happening today that could lead to the metaverse of tomorrow:
Meta. The tech giant formerly known as Facebook has already made significant investments in virtual reality, including the 2014 acquisition of Oculus. Meta envisions a virtual world where digital avatars connect through work, travel, or entertainment using VR headsets. Zuckerberg has been bullish on the metaverse, believing it could replace the internet as we know it. "The next platform and medium will be even more immersive and embodied internet where you're in the experience, not just looking at it, and we call this the metaverse," said Meta CEO Mark Zuckerberg last month after revealing the company's rebranding.
Microsoft. The software giant already uses holograms and is developing mixed and extended reality (XR) applications with its Microsoft Mesh platform, which combines the real world with augmented reality and virtual reality. Earlier this month, Microsoft showed off its plans for bringing mixed-reality including holograms and virtual avatars to Microsoft Teams in 2022. Also in the works for next year: explorable 3D virtual connected spaces for retail and workplaces. The U.S. Army is currently working with Microsoft on an augmented reality Hololens 2 headset for soldiers to train, rehearse and fight in. Beyond that, Xbox Live already connects millions of video game players across the globe, too.
Epic Games. Tim Sweeney, CEO of the company that developed Fortnite, has said, "It's no secret that Epic is invested in building the metaverse." It's held concerts by the likes of Ariana Grande and Travis Scott, movie trailers and music debuts, and even an "immersive" re-imagining of Martin Luther King Jr.'s 1963 historic "I Have A Dream" speech. And it's developing photorealistic digital humans with its MetaHuman Creator, which could be how you customize your digital doppelganger in future open-world games.
Roblox. The platform, founded in 2004, houses scores of user-generated games, including role-playing offerings like Bloxburg and Brookhaven, where users can build homes, work, and playout scenarios. Roblox is now valued at more than $45 billion after going public this year. On the day of its IPO in March, Roblox founder and CEO David Baszucki tweeted a thank you to all who helped bring the platform "one step closer to fulfilling our vision of the #Metaverse." Since then, Roblox has teamed up with skateboarding shoe company Vans to create Vans World, a virtual skateboarding park where players can dress up in fresh Vans gear, and opened a limited Gucci Garden, where you can try and buy clothing and accessories for your virtual self.
Axie Infinity is a play-to-earn game that's provided players in developing countries an opportunity to earn consistent income. By purchasing or being gifted three creatures known as Axies, a player can start farming the Smooth Love Potion (SLP) token. When sold on the open market, someone could make roughly $200 to $1000 (USD) depending on how much they play and the market price.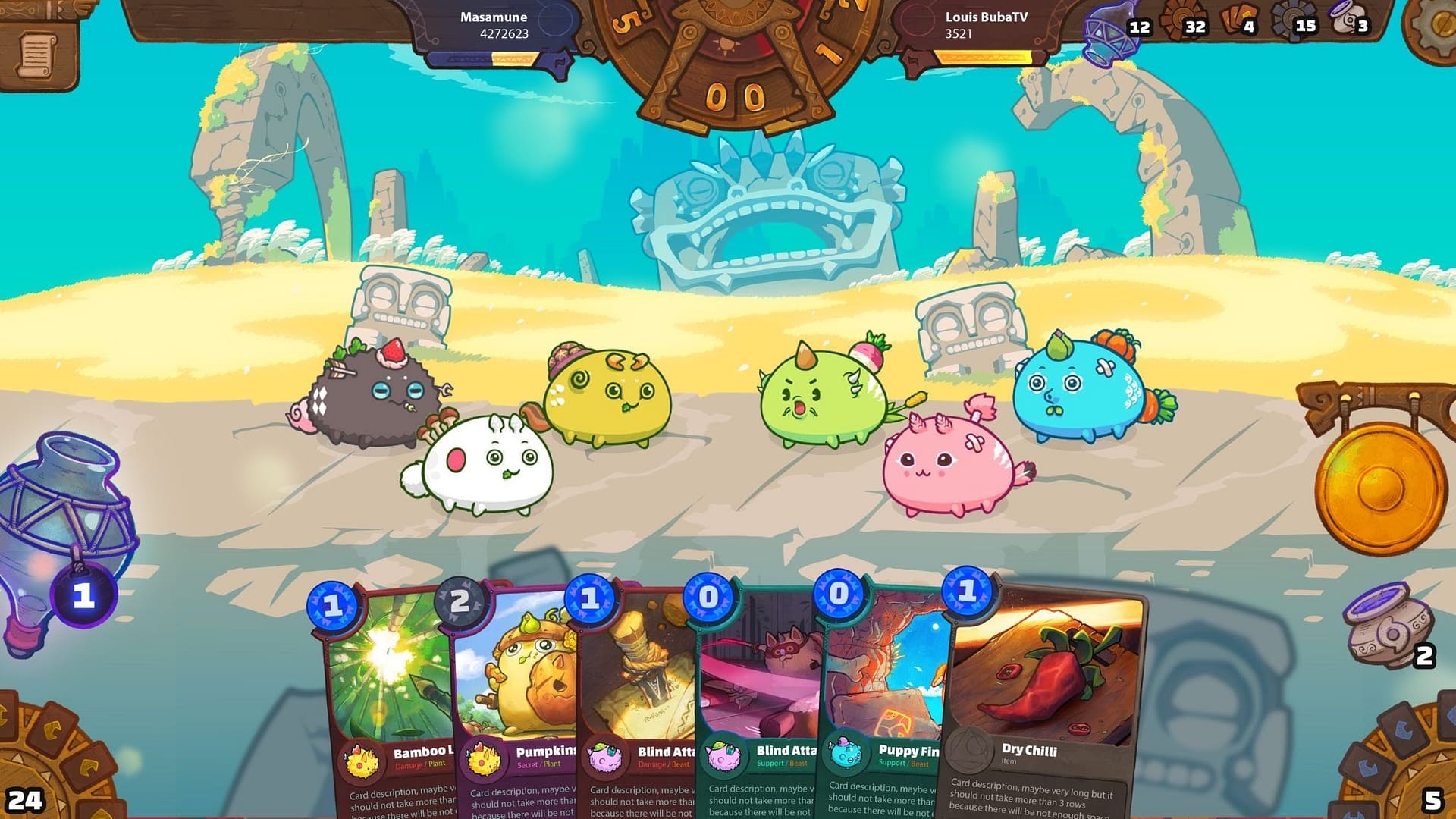 While Axie Infinity doesn't provide a singular 3D character or avatar, it gives users the opportunity for a metaverse-like job. You might have already heard the famous story of Filipinos using it as an alternative to full-time employment or welfare.
Minecraft. Another virtual universe beloved by kids, the Microsoft-owned Minecraft is essentially the digital equivalent of Legos, where players can create their own digital character and build whatever they desire. As of August, Minecraft boasts more than 140 million monthly active users. During the pandemic, it has exploded in popularity among kids who had to rely more heavily on virtual connections.
Some lesser-known companies have launched their own online worlds. The online fantasy world Second Life, founded in 2003, is in its second decade as an alternate reality.
The online haven Nowhere has persistent and temporary virtual spaces – for public or private use – to hold concerts, festivals, reunions, and conferences. The Windmill Factory, the New York production company which began developing the platform more than a year ago, has done projects for Lady Gaga and Nine Inch Nails.
Did you know?
The Sensorium Galaxy earlier this year opened the first two of its planned galaxy of various connected online "worlds" to explore with VR headsets or desktop computers. Prism, the first to open, involves music – virtual DJs and bands play, for instance – in futuristic landscapes.
The future
Other large tech companies are also targeting the creation of a metaverse, including Microsoft, Apple, and Google.
We Hope You Like Our Article on What is Metaverse Do Leave us comments and feedback below.