Will Crypto be Regulated in India? – The proposed cryptocurrency bill has suggested regulation of private cryptocurrency rather than banning it, according to a Cabinet note circulated by the government. Crypto is not recognized as a legal currency in India yet, as per the note.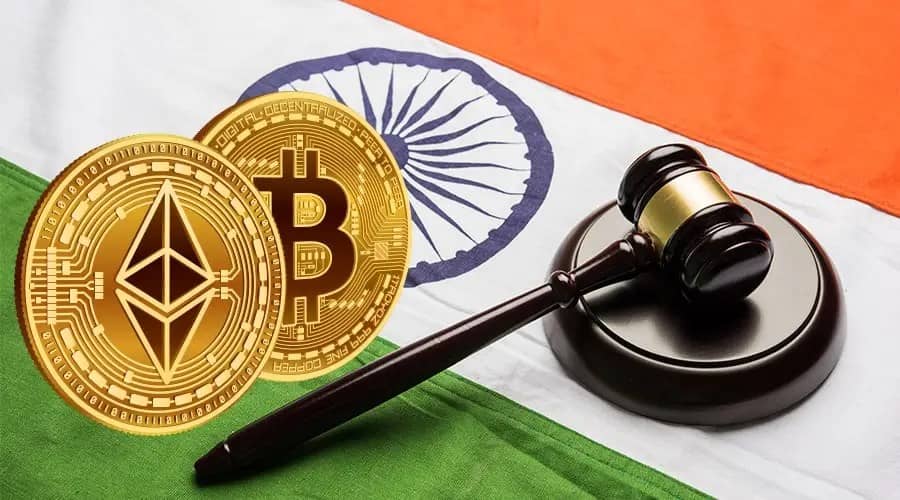 ALSO READ: What Are Central Bank Digital Currencies (CBDCs)?
The Question is Will Crypto be Regulated in India?
All You Need To Know About New Crypto Legislation
The note suggests that Cryptocurrency is not recognized as a legal currency in the country. The legislation also describes Cryptocurrency as Cryptoasset, according to the Cabinet note.
Cryptoassets will be dealt with the existing crypto exchange platforms which will be regulated by the Securities and Exchange Board of India (SEBI). A cut-off date will be prescribed for those having crypto assets to declare and bring under the crypto exchange platforms – which will be regulated by the market regulator.
Reserve Bank of India's proposed virtual currency has not been clubbed with the new crypto legislation. However, the central bank will regulate issues related to cryptocurrency.
All those found violating the exchange provisions will be penalized with criminal imprisonment of up to one and a half years. Penalties in the range of Rs 5 crore to Rs 20 crore may also be levied by the regulator.
As a deterrent for those found using the assets for terror-related activities, the provisions of the Prevention of Money Laundering Act (PMLA) will be applied with suitable amendments.
The undisputed bright spot is that the underlying technology that enables cryptocurrencies, i.e. the blockchain technology could be used to replace the current global payment systems, which are slow, expensive, and tightly controlled.
On April 5, 2018, the Reserve Bank of India (RBI) banned banks and other financial institutions from supporting cryptocurrency transactions, as a result of the news that these digital coins were being used for fraudulent activities. However, in March 2020, the Supreme Court of India slashed down the ban on the grounds of being unconstitutional.
The Government has said many times in the Parliament that it does not collect data on crypto exchanges operating in India. On Monday, it also said that the Government does not collect data on the details and number of people presently using/trading/investing in Bitcoins along with the money invested."
The Government is expected to introduce the Cryptocurrency Bill in Parliament after it gets the Cabinet approval. Minister of State for Finance Pankaj Chaudhary during the Winter Session of Parliament had earlier clarified that the government of India has no plans to boost the cryptocurrency sector in India. He had even mentioned that the government does not collect any data related to cryptocurrency as it is unregulated in India.
Meanwhile, RBI is also planning to introduce a Central Bank Digital Currency (CBDC).
Conclusion
From the standpoint of investors, cryptocurrency regulation is quite important. With the right kind of regulations in place, the government can make the cryptocurrency market a safer environment for investors. While issues of money laundering and ransomware can be dealt with by tweaking existing statutes, what should be utilized and encouraged is the blockchain technology that can make our payment systems more efficient. A ban would also succeed in pushing further underground systems that are here to stay. What would be most intelligent is a regulatory mechanism that mandates the maintenance of customer and transaction records. Eventually, India will have to learn from the mistakes and best practices of countries like Dubai, Singapore, Switzerland, and the United States which are grappling with legislation to regulate cryptocurrencies. While that is happening, we can monitor the process of Musk relocating to Mars.
Hope you like our article "WIll Crypto be Regulated in India" Do leave us comments and suggestions on Crypto Regulations in India.
DISCLAIMER: The information provided on this website is for educational and entertainment purposes. The information provided on these websites does not constitute investment advice, financial advice, or trading advice. innoGriti does not recommend purchasing any cryptocurrency. Crypto markets are highly volatile and crypto investments are risky. Readers should do their own research on cryptocurrencies and consult their financial advisers before making any crypto investments.